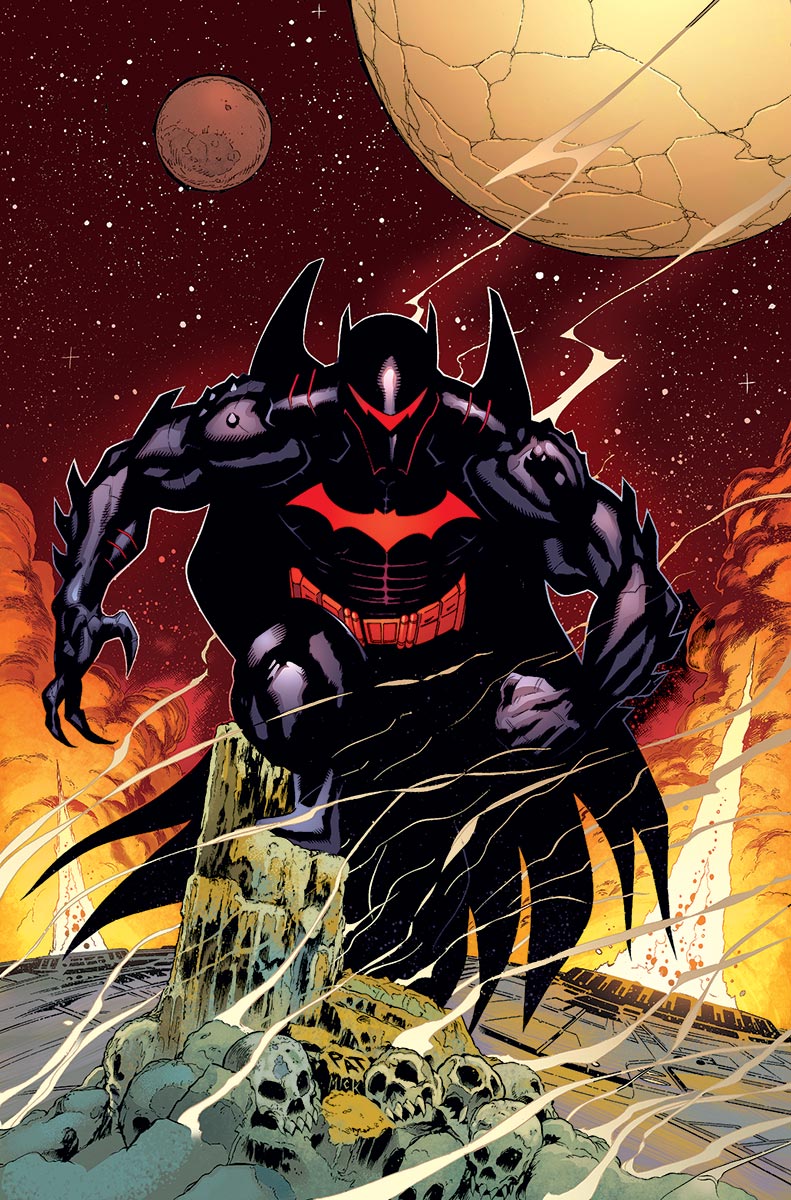 By: Peter J. Tomasi (story), Patrick Gleason (pencils), Mick Gray (inks), John Kalisz (colors)
The Story: The Bat-family can't let Bruce get away with all the fun working vacations.
The Review: Tomasi is one of those writers who seems fated to brushing the underside of greatness yet never managing to get on top. He's got talent, great technical skills, and character insight second to none, but these only take you so far. To make it to the top requires a certain kind of originality and style, but moreover, it requires an almost reckless boldness, the guts to not only put a wild idea into action, but see it through to the very end even if it goes a little out of control.
With Robin Rises, Tomasi has an opportunity to embrace those qualities and finally break through the ceiling keeping him in the minors, but going big alone won't do the trick. Sending the Bat-family to Apokolips is indisputably a great idea. Watching Bruce do his goddam Batman routine on Parademons and the likes of Glorious Godfrey—awesome. But without taking us someplace new, all Tomasi will have accomplished at the end of the day is a great fantasy battle rather than a great story.
Continue reading →
Filed under: DC Comics | Leave a comment »