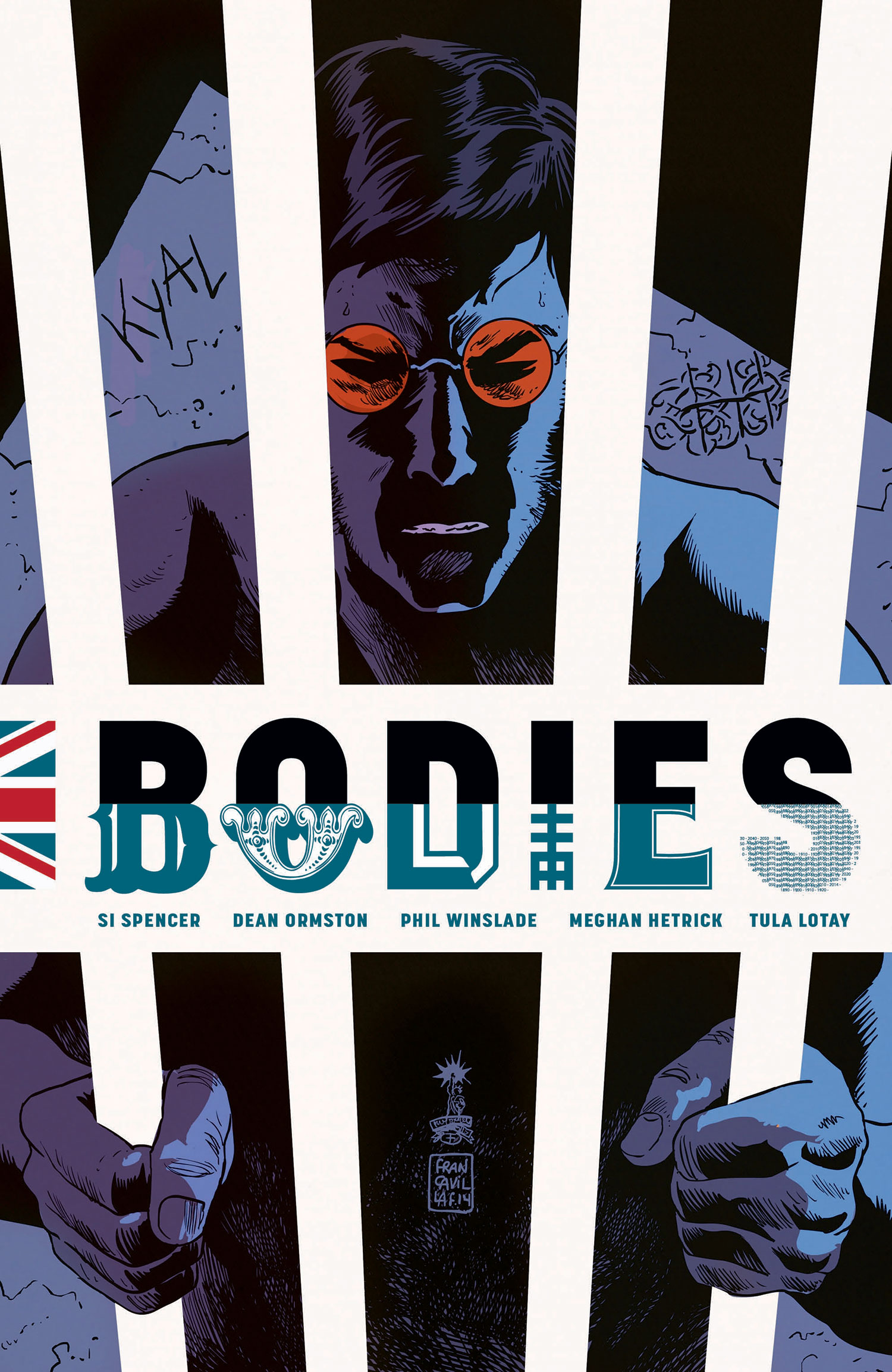 By: Si Spencer (story), Meghan Hetrick, Dean Ornston, Tula Lotay, Phil Winslade (art), Lee Loughridge (colors)

The Story: Four detectives are better than one.
The Review: I speak from some experience when I say that when you have a lot of people working on the same project, no matter how different they may be from each other, there has to be some common ground for them to stand on or the project fails. In Bodies, the differences between our four detectives are even greater from the spans of time that lies between them, but there has to be some reason why these four were chosen, and the best way to discover it is to see what they have in common.
This issue makes that task easy by calling attention to something the last issue downplayed: each of our detectives live under the pressure of discrimination. Edmond muses how his closeted homosexuality may result in his imprisonment; Charles Whiteman changed his name (Karl Weissman) to escape from anti-Semitic barbs like the one thrown by Sean Mahoney, uncle of the man he interrogated; Shahara can't freely discuss her Muslim faith with comrade/romantic interest Barber, much less the racist protestors bashing her car.
Continue reading →
Filed under: DC Comics, Reviews, Vertigo | Tagged: DC, DC Comics, Dean Ornston, Lee Loughridge, Meghan Hetrick, Phil Winslade, Si Spencer, Tula Lotay, Vertigo, Vertigo Comics | Leave a comment »