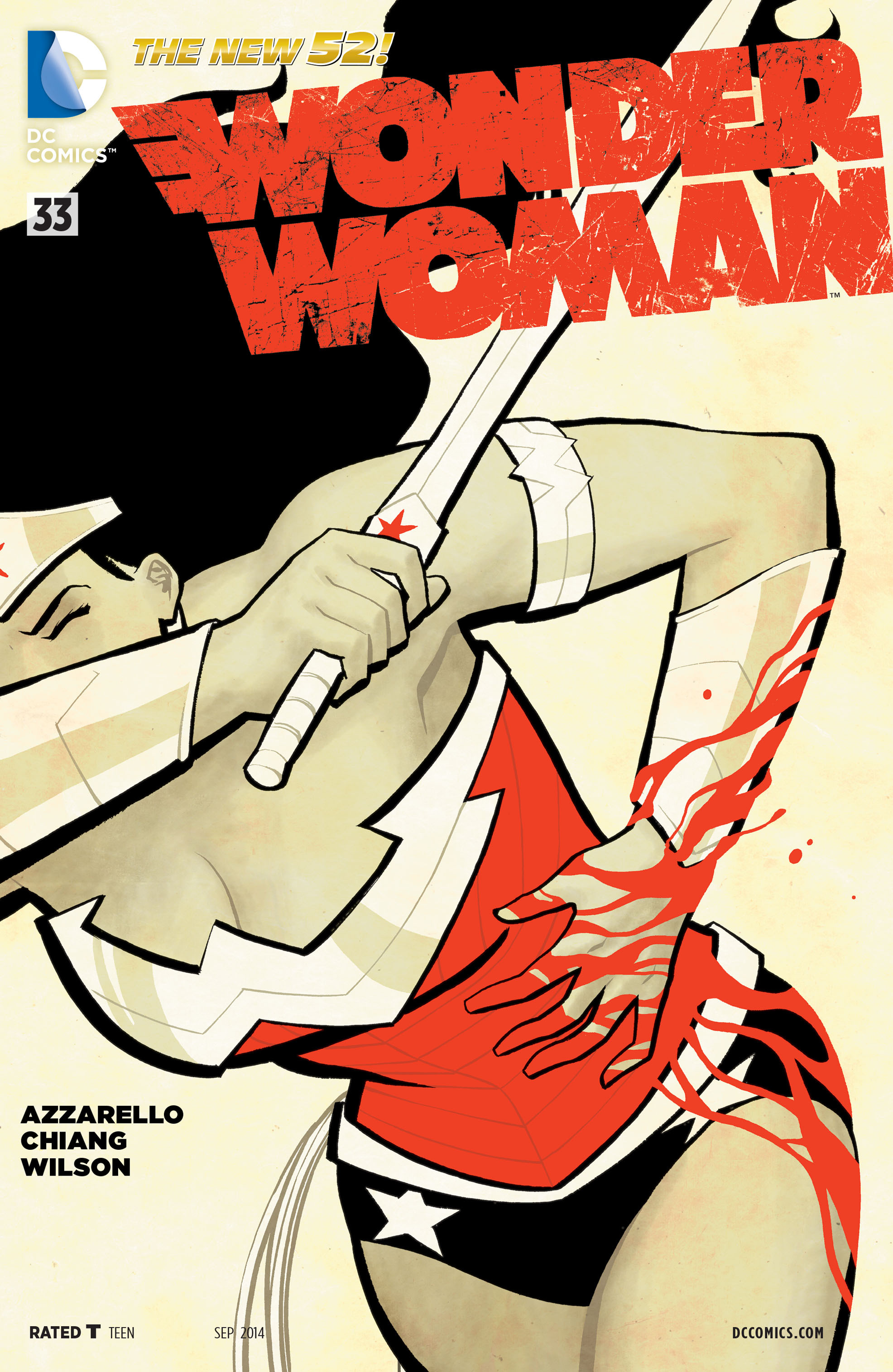 By: Brian Azzarello (story), Cliff Chiang (art), Matthew Wilson (colors)

The Story: Among other things, Diana is queen of rejection.
The Review: Just a word of warning that there'll be delays in reviews this week. It's Bar Exam times in California, so at least you'll know that I'm not shirking my semi-duties for the fun of it. Believe me when I tell you that I would much rather be spending my day discussing Wonder Woman with you guys. But since that can't be, we'll just have to content ourselves with this passing, though potentially enlightening, review.
I don't much like monsters for villains, except in cartoons. They're easy to hate and kill, but that's not a very interesting use of a character. Needless to say, I've had my issues with the First Born as the main antagonist for this series. When his ultimate goal is simply to destroy everything—not for any particular reason other than just to make sure everything's destroyed—there's not much more you can do with him except hope his defeat comes sooner rather than later.
Continue reading →
Filed under: DC Comics, Reviews | Tagged: Aleka, Brian Azzarello, Cliff Chiang, DC, DC Comics, Diana Prince, Dionysus, First Born, Hermes, Hippolyta, Matthew Wilson, Paradise Island, Wonder Woman, Wonder Woman #33, Wonder Woman #33 review | 1 Comment »