DS' Top Picks
Best From The Past Week: Batman #702 – Captain America made a strong showing, but Morrison's moody writing, viscerally close to Batman, pushed Batman #702 over the top. Also, while there are a lot of storylines running right now, this one really was a prelude to the Return of Bruce Wayne, which is just around the corner.
Most Anticipated: Brightest Day #9 – Brightest Day #9, hands down! We're into the meat and potatoes of Brightest Day now and with all the mini cliffhangers, I don't even want to blink. Plus, Aqualad? What the diddly?
Other Top Picks: Other Top Picks: Gorilla Man #3, Thor: For Asgard #1, JSA All-Stars #10, Freedom Fighters #1, Secret Six #25, Captain America: Forever Allies #2.
Dean's Top Picks
Best From The Past Week: Avengers #4 – In a week where many books were "good," but nothing was "great," I think I most enjoyed Avengers.  The story seems to be pure chaos as the timestream has been seriously screwed up and I cannot wait to find out what future Tony Stark was doing to his younger self at the end of the issue.
Most Anticipated: Last Days of American Crime #3 – This week is just STACKED with books I'm looking forward to, but I'm very eager to see how Rick Remender wraps up his very original (and much delayed)  story set in a world where crime is about to be made impossible by futuristic technology.
Other Top Picks: Stumptown #4, Wolverine #1, Avengers: Children's Crusade #2, Haunt #9, Choker #4
Alex's Top Picks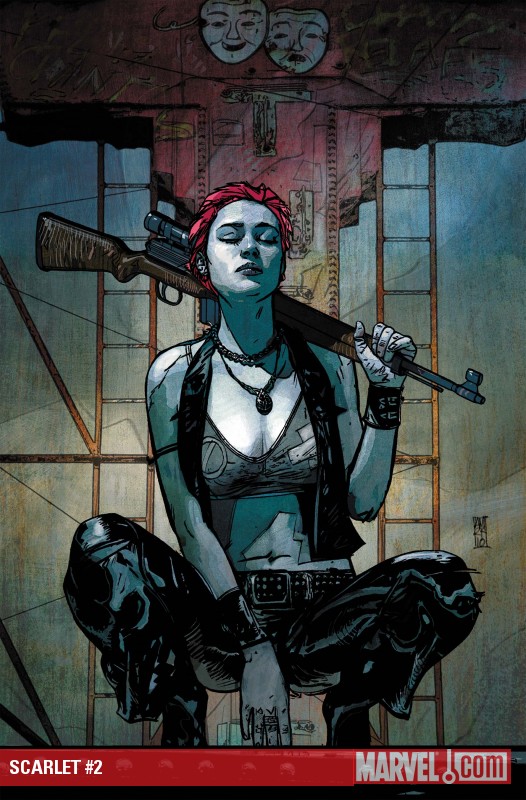 Best From The Past Week: Fantastic Four #582 -Jonathan Hickman's Fantastic Four is one of the best books at Marvel.  This book continues that trend with big happenings, wildly imaginative going-ons, and a really awesome young Dr. Doom.  Once again, FF is right at the top of my stack.
Most Anticipated: Scarlet #2 -Despite my lukewarm grade of the first issue, I still love the concept of this series and it's main character.  I can't wait to see where Bendis goes with this and I hope he gets the story going this month so I can get a better idea of his vision for this series.
Other Picks: Secret Six #23, Sweet Tooth #13, Wolverine #1, Shadowland #3, Brightest Day #9, iZombie #5
Joe's Top Picks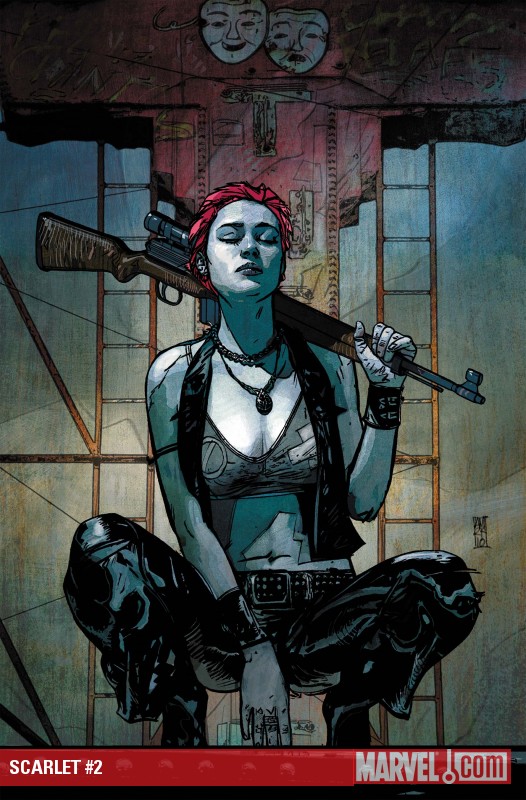 Best From The Past Week: X-Factor #208 – David's script hits all the right character beats, making this issue more interesting because of the interpersonal relationships than any action going on.  While some might consider X-Factor, and this issue in particular, a low key title, in a week of underwhelming releases, the second-tier X-title delivers the goods where others failed.
Most Anticipated: Scarlet #2 – I love me some Bendis/Maleev comics and, although I picked up the first issue hesitantly, I walked away from it fully onboard.  While I suspect this series will read better in trades (much like most of Bendis' work), I'm eager to get in on the ground floor of the floppies, if only for the first arc.
Other Picks: Brightest Day #9, Secret Six #25, Avengers: The Children's Crusade #2, I am an Avenger #1, Incredible Hulks #612, Origins of Marvel Comics: X-Men #1, Shadowland #3, Wolverine #1, Wolverine: The Road to Hell, X-Men: Curse of the Mutants – Smoke & Blood #1, Taskmaster #1, Back Issue #43
Filed under: Picks of the Week Tagged: | Avengers: Children's Crusade #2, Avengers: The Children's Crusade #2, Back Issue #43, Brightest Day #9, Captain America: Forever Allies #2., Choker #4, Freedom Fighters #1, Haunt #9, I am an Avenger #1, Incredible Hulks #612, iZombie #5, JSA All-Stars #10, Last Days of American Crime #3, Origins of Marvel Comics: X-Men #1, Other Top Picks: Gorilla Man #3, Scarlet #2, Secret Six #23, Secret Six #25, Shadowland #3, Stumptown #4, Sweet Tooth #13, Taskmaster #1, Thor: For Asgard #1, Wolverine #1, Wolverine: The Road to Hell, X-Men: Curse of the Mutants - Smoke & Blood #1