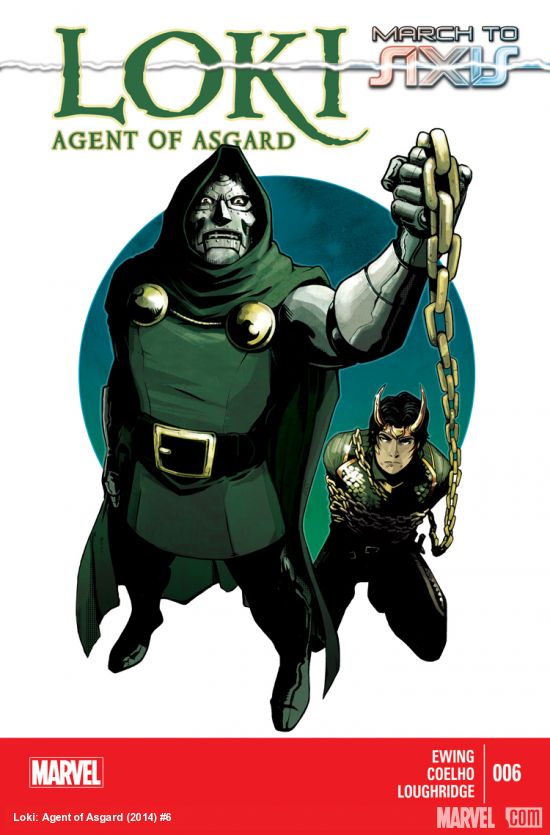 By: Al Ewing (story), Jorge Coelho (art), Lee Loughridge (colors)

The Story: God versus man-who-thinks-he's-a-god.
The Review: I'm not quite sure I understand the four-month break since #5. Loki's been a fun series so far, but it's not such a masterpiece that it can withstand that kind of delay without losing readers along the way. I mean, this isn't Saga or Hawkeye.* To bring back my favorite relationship metaphor, you've really got to be invested in the story, or else truly love the characters, to be away from them for that long and not develop a wandering eye. Or you've got to be a reviewer and this is your semi-job.
Frankly, you're also not impressed that you have to read two separate series to understand the context of the returning issue. Most times, you don't take those editor's captions very seriously; they're more like marketing-driven suggestions than required reading. But here, without reading Fantastic Four Annual #1 or Original Sin: The Tenth Realm, you're left confused as to the current and future state of Latveria that drives our villain to target our hero.
Continue reading →
Filed under: Marvel Comics, Reviews | Leave a comment »