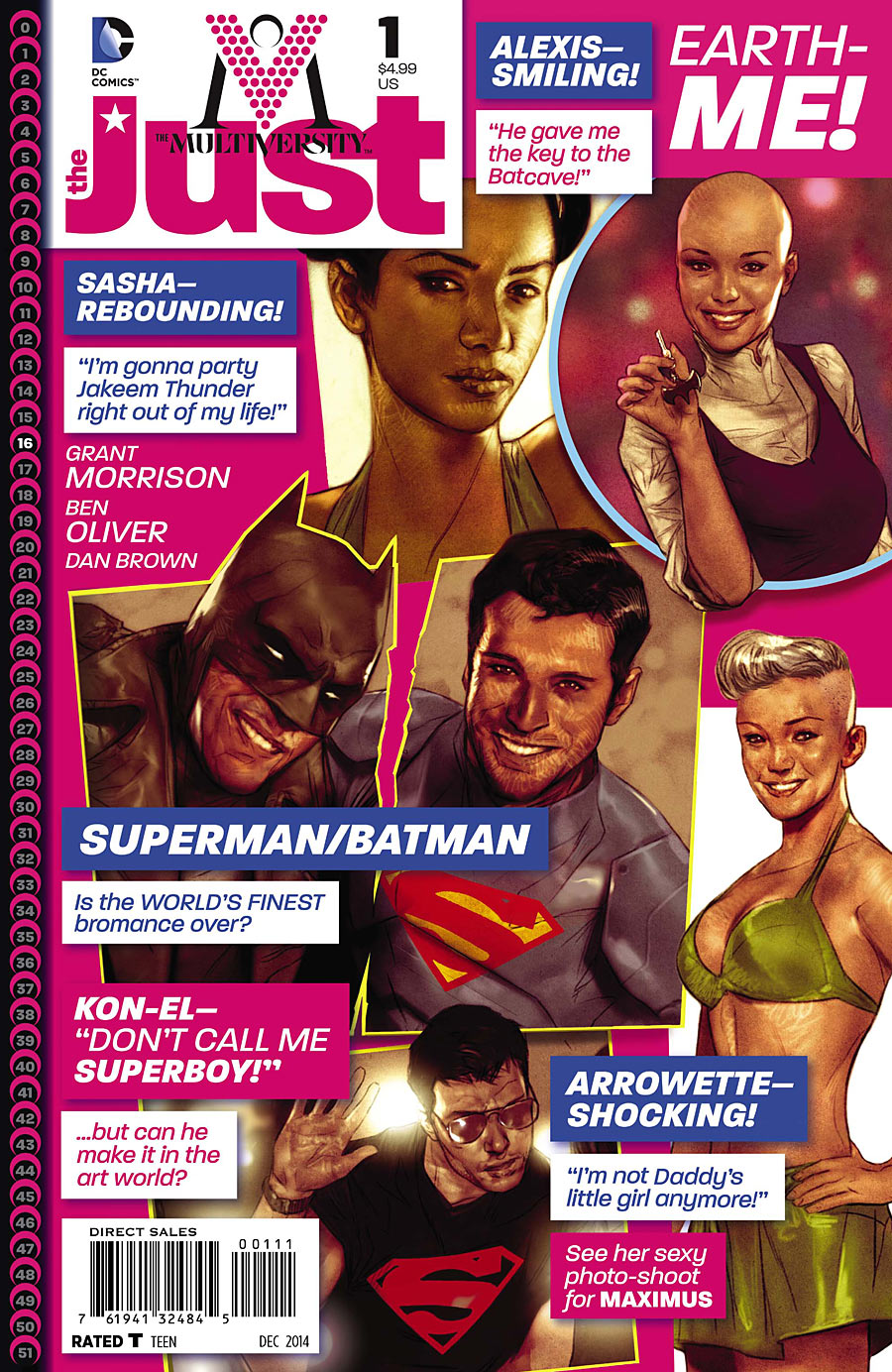 By: Grant Morrison (story), Ben Oliver (art), Dan Brown (colors)
The Story: Reading comics is ruinous to your mental health and global stability.
The Review: Grant Morrison is widely accepted as a great writer, possibly one of the greatest writers in his medium. That doesn't mean that he's somehow immune to missteps or clichés. Most definitely not. But it does mean that even when his writing stumbles or falls into familiar patterns, it still manages to move towards the unexpected, to challenge your ability and commitment as a reader. You can't skim your way through Morrison's writing; you must dive deep and prepare to drown.
These Multiversity issues follow essentially the same course: introduce the world and its heroes, expose the heroes to the cursed Ultra comics, watch the world and its heroes fall apart—the end. From any other writer, this would be hack work, but with Morrison, he uses formula to show the drastically different results he can get by inserting uncommon variables. Maybe it's a god of gods passing judgment on the universe; or two pulp worlds, one golden, one dark, at war; or maybe it's a world where all the great superhero battles have already been won. This last is Earth-16, home of the Just.
Continue reading →
Filed under: DC Comics, Reviews | 1 Comment »