First Impressions 6/16/10
Pale Horse #1
By Andew Cosby & Michael Alan Nelson
Price: $3.99
Brief Thoughts: Cole is a hard man who knows no hesitation with a gun or a blade.  Being a Negro in 1865, he can't afford to.  And as he cuts a bloody swath on his journey to discover why several people want him dead, he'll teach everything he knows to one person:  his 3-year old son.  Pale Horse was a fantastic read, especially if you're a fan of westerns in the vein of Unforgiven or The Man with No Name trilogy.  Heck, if you're a fan of bloody revenge stories that are well told with great art, then this is well worth the price of admission.  Cosby tells a violent tale that's instantly captivating and it's perfectly brought to life by Nelson's artwork.  Boom! continues their trend of putting out really good comics in all genres. Click here to read more.
Verdict: Give it a shot.  Definitely.
Amazing Spider-Man Presents Black Cat #1
By Jen Van Meter & Javier Pulido
Price: $3.99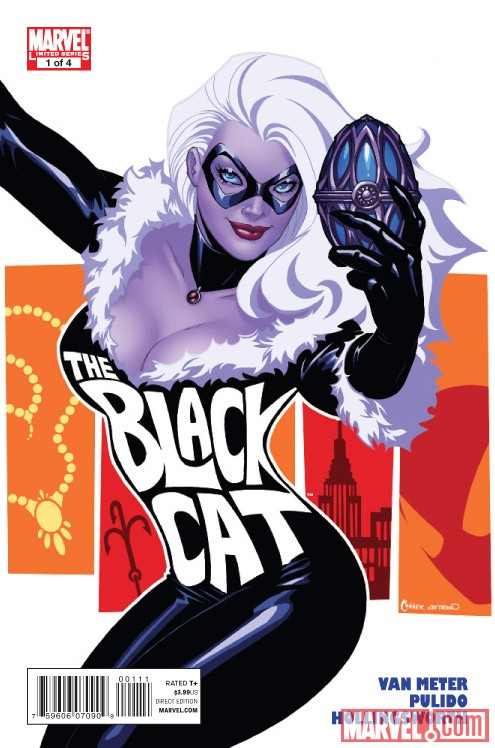 Brief Thoughts: Javier Pulido was born to draw caper/heist stories.  He was also born to draw Spider-Man.  While he's no Marcos Martin on that last point, he certainly does a wonderful job with the little Spidey he's given here.  Unfortunately, he's penciling a Black Cat comic book, and surprisingly, his rendition of the femme fatale is lacking.  Van Meter's script is also lacking, sadly.  While there's certainly interest in meeting Black Cat's support staff and trying to figure out why someone is framing her, the tale comes off feeling too light and ordinary to justify the four dollar price tag.  Softening the monetary blow somewhat is an 8-page back-up that serves as a prologue to the Grim Hunt storyline beginning in Amazing Spidey this week, which is actually intriguing.  Every little bet helps right? Click here to read more.
Verdict: Save your dough.
New Avengers #1
By Brian Michael Bendis & Stuart Immonen
Price: $3.99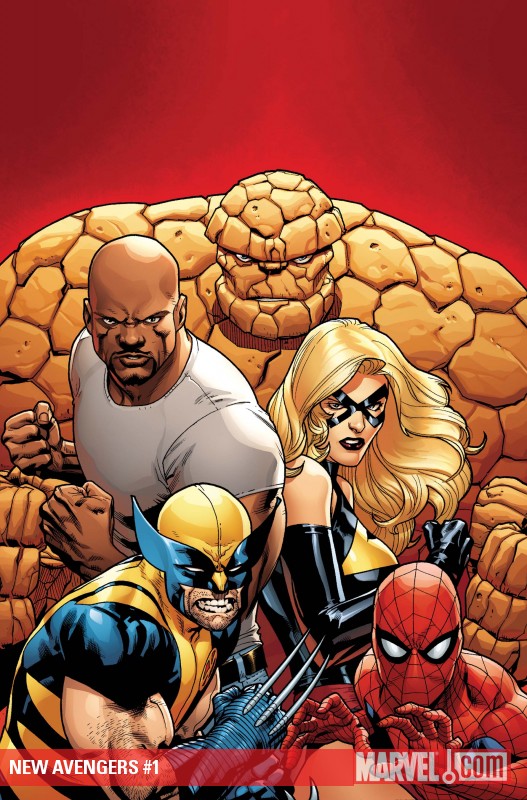 Brief Thoughts: Well, I'm not really sure why we needed a new issue #1 for this series, but Bendis and Immonen sure make it so much fun to read that you certainly forget that little annoyance.  While Avengers #1 a few weeks ago felt a bit stiff and disappointing, New Avengers' premiere issue continues the fun "group of buddies" tone that the series has always succeeded with.  Adding the ultimate Marvel Universe uber-buddy in the Thing to the cast just injects this title with even more potential.  The tale, concerning something stalking the mystical experts of the MU is also pretty intriguing.  The Avengers oral history also continues as a back-up, and while it's nothing spectacular, it certainly makes the issue feel a bit meatier. Click here to read more.

Verdict: Give it a shot.
Continue reading →
Filed under: Boom! Studios, DC Comics, Marvel Comics, Picks of the Week | Tagged: CLASSIC RED SONJA REMASTERED #1, Comic Book Reviews, Darkwing Duck #1, first issues, Joker's Asylum: Mad Hatter, New Avengers #1, The Light, The Light Bumper Edition, Weekly Comic Book Review | Leave a comment »