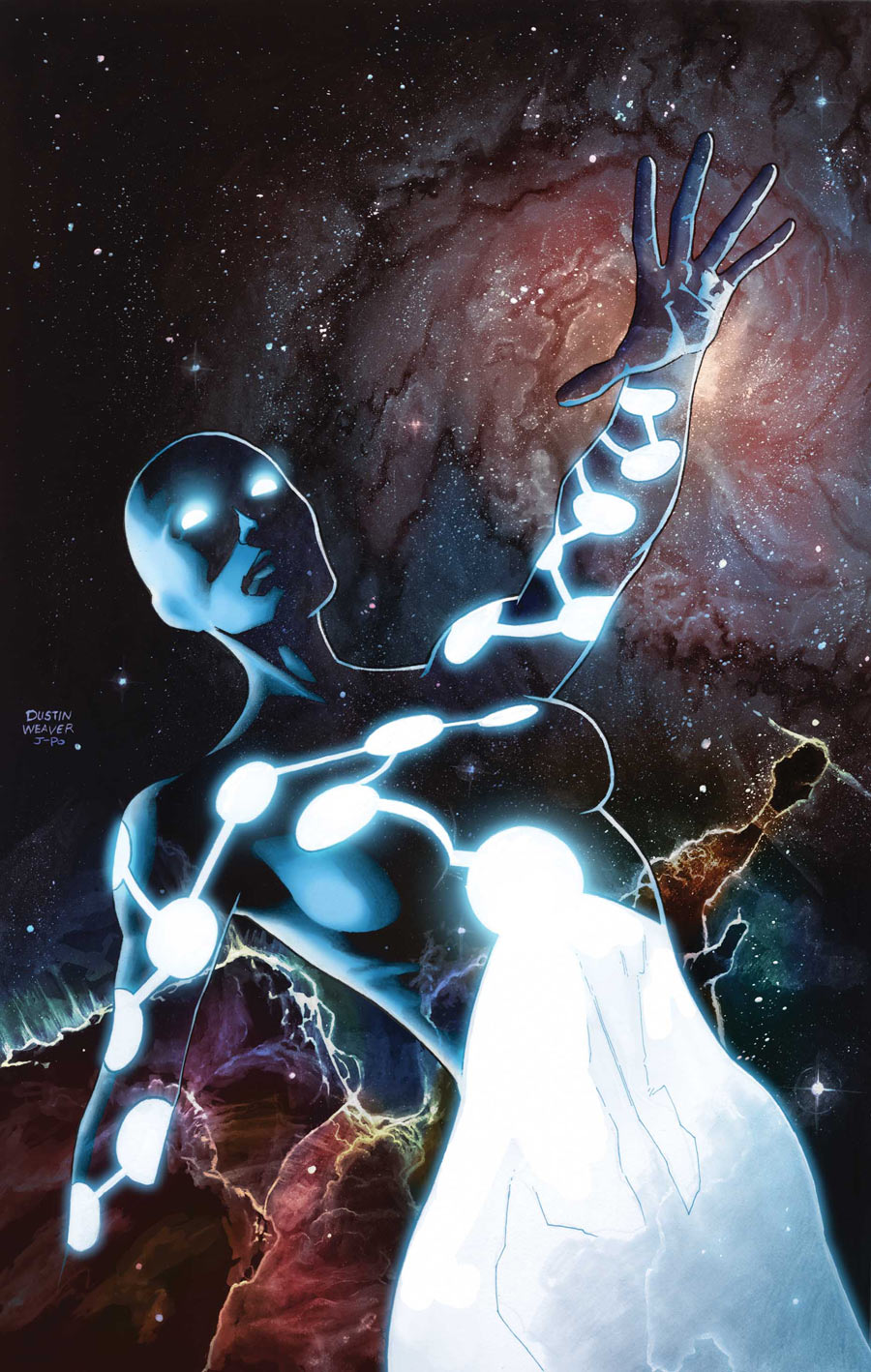 By: Jonathan Hickman (writer), Adam Kubert (art), Frank Martin (colors), and Cory Petit (letters)
The Story:  Just who is the new Captain Universe and what forboding message does she have for the Marvel Universe?
The Review:  First, the good news:  the art is very much improved from Kubert's first issue.  Last issue, I wasn't sure how much of the improvement was REALLY owing to Kubert's efforts and how much of it was only thanks to the switch in colorists, given how wonderful Frank Martin's work always is.  This month, there can be no doubt: Kubert has tightened up his pencils.  Things no longer looked at all rushed, giving us the "high-budget," polished, top-shelf work we usually expect from Kubert.  This makes him a good fit for a book like this: I'm so used to seeing Kubert draw big event comics that at this point, my brain is basically conditioned into thinking "this is important!" when seeing his work.  Basically, I think we can put his rushed performance on Avengers #4 in the rear-view mirror now; this is the Kubert you were probably expecting.
Sadly, while the artwork is improved, I'm not really sure that I can say the same for the script.  Hickman gives us another issue largely focused on one of his new Avengers, which remains a good plan of action for the series.  The problem is that, unlike Smasher last month, this new Captain Universe just….isn't very interesting.  Much like last month, her origin is pretty by the books but unlike last month, we don't have a strong, sympathetic character with which to prop that up.  Stricken with a happy dose of amnesia, Tamara Devoux is simply too much of a blank slate to carry the issue on her own.  As for her the Captain Universe sentience inhabiting her body, it's really more of a walking, talking portent more than a real, sympathetic character.
Continue reading →
Filed under: Marvel Comics, Reviews | Tagged: Adam Kubert, Alex Evans, Avengers, Avengers #5, Captain Universe, Comic Book Reviews, comic reviews, Iron Man, Jonathan Hickman, Marvel Comics, Marvel NOW, Marvel Universe, Shang-Chi, Spider-Man, Superior Spider-Man, Weekly Comic Book Review | 4 Comments »