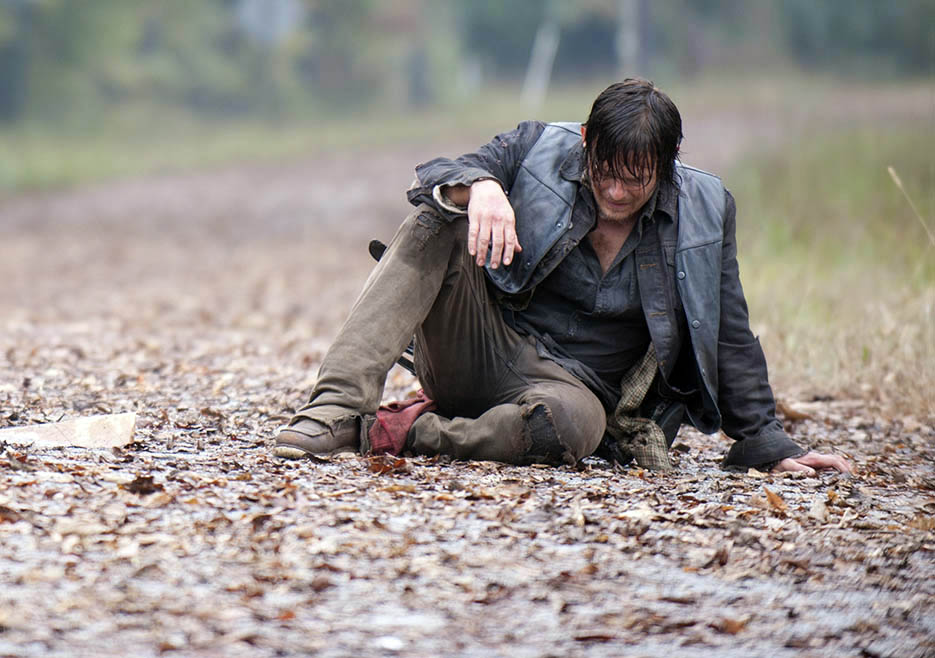 Original air date: March 9, 2013
The Review (with SPOILERS): Other than the first episode back, The Walking Dead has been entirely acceptable.  Within episodes, it has blips into the good and dips into the bad, but it has mostly been just fine.  I like sports analogies and TWD right now reminds me of a team that opened the season with a bunch of losses and has taken a very conservative approach just to steady the ship.  They're not trying to hit home runs or make a spectacular pass, they're just getting on base right now.
This episode was interesting in how it bounced back and forth between Darryl & Beth and Sasha/Bob/Maggie.  We've seen the show jump from segment to segment among the diaspora from the prison, but this was different.  This was alternating short scenes.  It was quick and snappy and gave this episode the feeling of more forward momentum than the story alone dictated.
The title for the episode was "Alone," but I think it just as well could have been "Why can't I have anything nice?"  I think I now understand why we had to watch Darryl retread his journey from nihilistic "white trash" (his words) to a nice guy who sees that there are still decent people in the world.  They had to show us that story again just so they could set-up what happened at the end of this episode when Darryl meets the rednecks who bothered Rick a few episodes ago (showing that my theory of them being hallucinations was dead wrong).  However, they are shoveling the story on us pretty thick here. Darryl and Beth find this nice mortician's home, it has food, it's clean, Darryl is carrying Beth around like a new bride, he likes her singing and he almost admitted that sweet, pure Beth had made him believe in humanity again.  They were totally going to kiss…  Then the white doggie of hope gets eaten by raging zombies, ruining any hope of sanctuary for Darryl and Beth.
Darryl is engaged in claustrophobic combat with the walkers, while Beth escapes and is eventually kidnapped by the mortician who you thought might be a nice guy based on his dusting skills.  God, does the works SUCK!  Then Darryl chases after Beth, before sitting down at a literal CROSSROADS with the reappearance of the redneck guys that Rick encountered in a previous episode… So the whole point of last episode was to make damn sure that the densest member of the audience understood where Darryl was as a character so they could appear to make him a bad guy again; or at least show Darryl struggle NOT to be the guy he used to be.  I'd rather see Darryl move onto something new since we've already seen Darryl tempted by Merle, but it seems like the creators enjoy this story a lot.
Continue reading →
Filed under: Other | Tagged: AMC, Dean Stell, review, The Walking Dead, TV, Zombies | Leave a comment »