Dean's Top Picks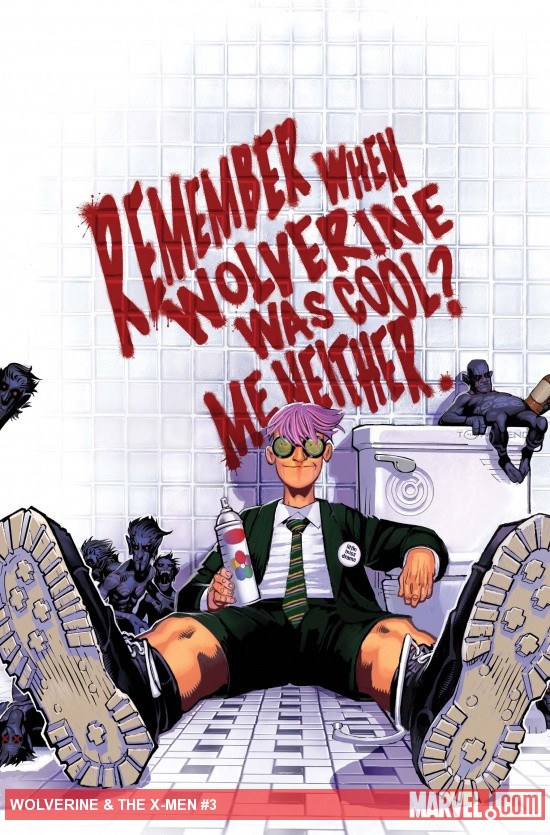 Best From The Past Week: Severed #5 – This comic scores of a couple of fronts.  First, it's well written and illustrated.  In my opinion, reviewers get sloppy when praising "writing" and use it to mean "having good ideas".  Severed is well written.  The pages and dialog just have an elegant flow to them that some writers just cannot manage.  And, it looks GREAT and very much pulls you into this time period when people were sweaty and wearing rumpled clothes.  Stuff just looks dirty.  But the other area where Severed scores is that it is keeping me guessing better than any comic I've read in a long time.  It's amazing how the writers have been able to maintain this tease of when the old cannibal would attack the little boy without anyone yelling, "get on with it."
Most Anticipated: Wolverine and the X-Men #3 – What a jolt of energy this series has been to the X-franchise!  I love how Jason Aaron is approaching this series with a dry and black sense of humor because these mutant books can get overly serious really fast.  Oh yeah….and that Chris Bachalo/Tim Townsend team is providing the art.  Should be awesome!
Other Picks: Batman #4, The Activity #1, Last Battle One-Shot, Amazing Spider-Man #676, Daredevil #7, Lady Mechanika #3, Avengers #20
DS' Top Picks
Best From The Past Week: Warlord of Mars #13 – Oh yeah, no surprise for me. Warlord of Mars is a great book with a solid creative team and about half a million words of best-selling material to draw upon. Issue #13 is the first issue in the most excellent "Gods of Mars" arc. If you haven't picked it up, give your head a shake and get out there
Most Anticipated: Lady Mechanika #3 – Benitez' art alone is worth the price of admission, but his art turned to steampunk exuberance is a real treat.
Other Picks: Thunderbolts #167, Daredevil #7, Uncanny X-Force #19, Avengers #20, Defenders Strange Heroes #1
Filed under: Picks of the Week | Tagged: Amazing Spider-Man #676, Avengers #20, Batman #4, Daredevil #7, Defenders Strange Heroes #1, Lady Mechanika #3, Last Battle One-Shot, The Activity #1, Thunderbolts #167, Uncanny X-Force #19 | Leave a comment »