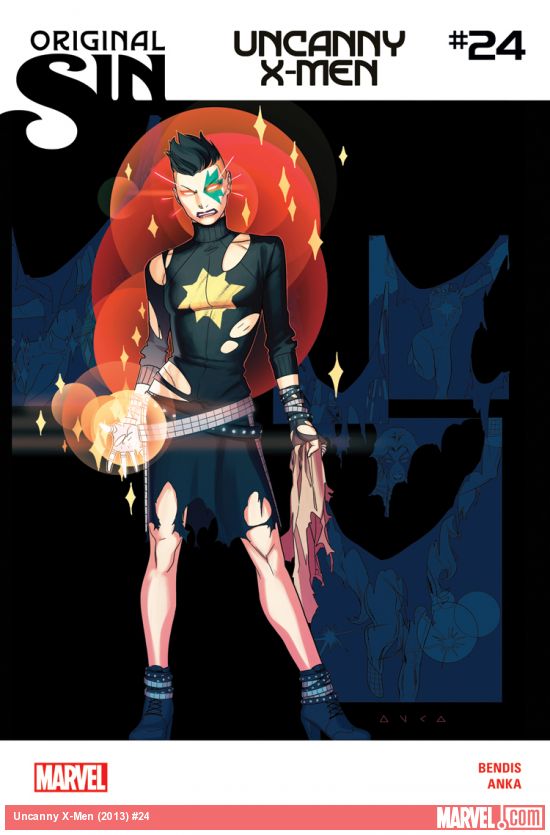 By: Brian Michael Bendis (writer), Kris Anka (art)
The Story: As the X-Men worry about Xavier's final bequests, the will reveals a dark secret…and a gift to Emma Frost.
The Review: Let's get this out of the way. Last issue Brian Bendis ended part I of "The Last Will and Testament of Charles Xavier" by revealing that Scott Summers had to be present to read said will. I hope you'll forgive me saying so so early in the review, but if you suspected that we wouldn't actually see that reading in this issue, you were right. We actually end the second issue of this arc just about to hear Xavier's final orders to his X-Men. That means that there are twenty pages between last issue's cliffhanger and actually hearing the will. So now the question is, what does Bendis use those pages for?
The answer, for the most part, is character. It's slightly cynical, but, as comics have grown shorter and more decompressed, the traditional recipe of a superhero story – discovery, character development, b-plot, and conflict – has become largely untenable. A quality action scene requires at least a few pages and those pages are in short supply.
If a battle sequence is a requirement for you, you're really better off avoiding this issue. There is a fairly tame action sequence in the middle of the book, but it's neither here nor there and probably the story's least interesting moment. No, this issue is all about exploring the X-Men.
Bendis gives us another particularly good example of his trademark wordiness this week, but rather than drag on the issue, it energizes it. Bendis knows exactly what voice he wants to use for the characters he's using, perhaps even better than he does for the usual cast of this series. Though they tend to run a bit on the casual-side, as Bendis' dialogue often does, the immediacy that this brings the issue just grabs the reader. There's an illusion of naturalism that goes a long way.
Continue reading →
Filed under: Marvel Comics, Reviews | Tagged: Beast, Brian Michael Bendis, Cyclops, Dazzler, Emma Frost, Iceman, Kris Anka, Maria Hill, She Hulk, Stepford Cuckoos, Storm, The Last Will and Testament of Charles Xavier, Uncanny X-Men, Uncanny X-Men 24, Uncanny X-Men 24 Review, Wolverine | 2 Comments »