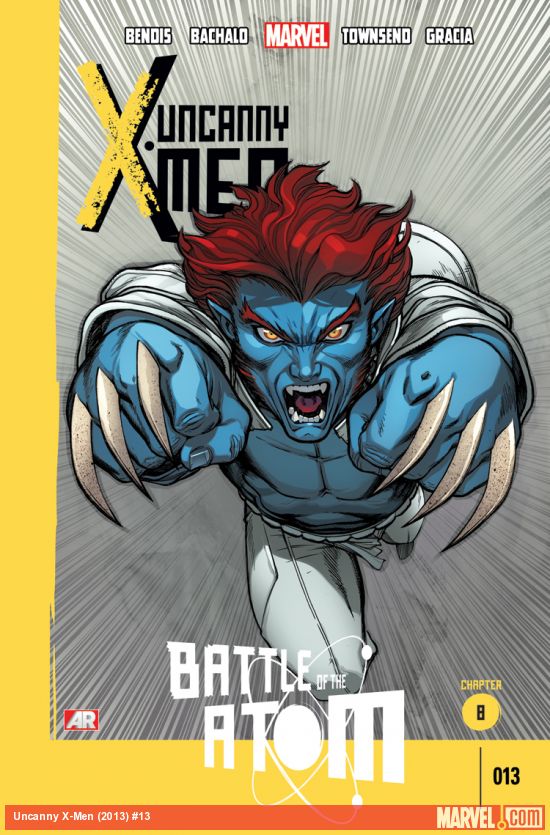 by Brian Michael Bendis (Writer), Chris Bachalo, Tim Townsend, Al Vey, Mark Irwin, Jaime Mendoza, Victor Olazaba (Artists), Marte Gracia (Colorist)
The Story: The bad X-Men from the future tries to send the past X-Men to their own time as the real X-Men from the future tries to prevent their plans from working.
The Review: There are things we kind of take for granted when it comes to serial storytelling. We always think that character development, story progression and genuine moments of entertainment shall be given to us with each issue. It is something that all issue and writers should strive to give, but sometimes some issues are more miss than hit, which can bring forward frustrating books.
This issue of Uncanny X-Men is unfortunately one of those issues, where a lot of what could make it worthwhile is simply absent. It is a mindless issue that seems to want to give us as many "awesome" moments as it can, delivering plenty of action but little else, resulting in a read that doesn't advance the themes or the plot in any significant way whatsoever.
(more…)
Filed under: Marvel Comics, Reviews | Tagged: Al Vey, Battle of the Atom, Brian Michael Bendis, Chris Bachalo, Colossus, Cyclops, Deadpool, Future X-Men, Jaime Mendoza, Jean Grey, Magik, Magneto, Mark Irwin, Marte Gracia, Marvel, Molly Hayes, Mutants, Tim Townsend, Uncanny X-Men, Uncanny X-Men #13, Uncanny X-Men #13 review, Victor Olazaba | Leave a Comment »