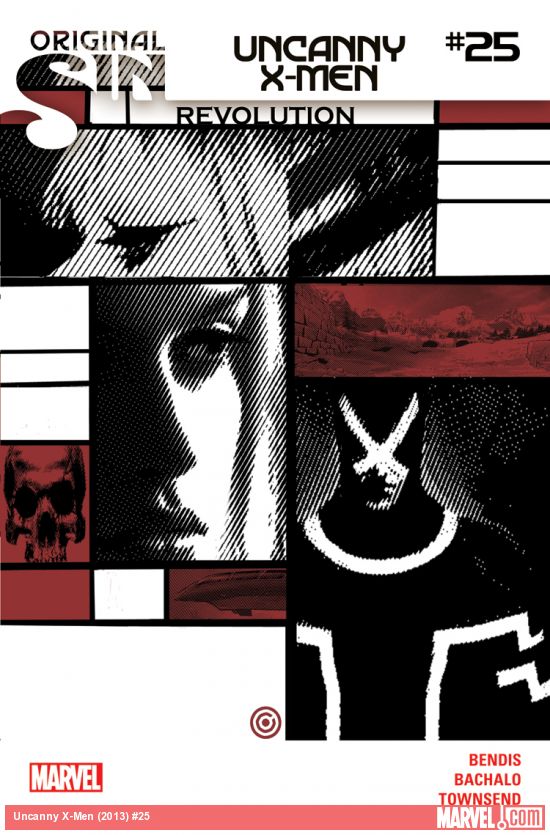 By: Brian Michael Bendis (writer), Chris Bachalo (pencils & colors), Tim Townsend; Mark Irwin; Jaime Mendoza; Victor Olazaba; & Al Vey (inks)
The Story: Nothing's easy in the world of superhero wills…
The Review: After two issues we're finally experiencing a portion of the titular last will of Charles Xavier. I say a portion because, while Chuck had to disclose his mysterious marriage to Mystique before beginning, this section deals entirely with a mutant by the alliterative name of Matthew Malloy.
The book essentially breaks down into two main threads; Xavier's recounting of Matthew's story and the X-Men's responses to it. The first is clearly the primary purpose of the issue, providing readers with the context to understand Xavier's final request. Though Professor X may no longer be with us again, Bendis clearly enjoys writing his voice, especially as a recording, where he's free to monologue as much as he wants. Though a debt is undoubtedly owed to Patrick Stewart's performance as, or perhaps merely his resemblance to, Professor Xavier, Bendis delivers a familiar and somewhat lyrical take on Charles' voice, incorporating his pseudo-British airs and the gentle spirit that defines the character.
Unfortunately there are a number of, if not flaws, then seeming inconsistencies in the script. Scott's bombastic reaction is one of the most obvious. While he phrases it in such a manner as to support his argument, Scott's outrage seems oddly ignorant of his own history. After all, without revealing too much, I'm not sure that a man who married Jean Grey and still uses ruby visors to contain his powers has much ground to criticize the Professor's strategy*. Likewise Bendis reading modern thoughts on the X-Men brand back into the First Class era seems oddly clunky, especially for a writer who's managed the same numerous times before. But perhaps most notable is the simple fact that this is hardly the most shocking secret Xavier has kept from his pupils!
The "Deadly Genesis" illusion, the Xavier Protocols, and the Danger Room's sentience all seem like far more serious breaches of trust but, despite this, the characters, and Bendis through them, insist that this is a grave betrayal of the Professor's ideology rather than a fairly reasonable instance of an action he was known to make time and again without outrage. Some fans will be happy to hear that this issue doesn't jump on the Professor X was secretly a dick bandwagon, but it would have been nice if Bendis had lived up to his own hype a little better.
Continue reading →
Filed under: Marvel Comics, Reviews | Tagged: Al Vey, Beast, Brian Michael Bendis, Chris Bachalo, Cyclops, Dazzler, Iceman, Jaime Mendoza, Kitty Pryde, Mark Irwin, Matthew Malloy, Nightcrawler, Professor X, Rachel Grey, Scott Summers, She Hulk, Storm, The Last Will and Testament of Charles Xavier, Tim Townsend, Uncanny X-Men, Uncanny X-Men 25, Uncanny X-Men 25 Review, Victor Olazaba, Wolverine | Leave a comment »